The speed at which automakers are launching new electric vehicles might make your head spin. And the massive shift to electric has led manufacturers to get creative with their future electric vehicles – to stand out in such a competitive industry. Below we take a look at some of the latest and greatest to arrive soon on our UK shores. So, let's find out who has the best detachable Bluetooth speaker and precisely what "California Mode" is!
Oh, and you'll notice there's an SUV theme. With everyone going crazy for SUVs, automakers seem determined to offer their latest EVs in a larger model. Which suits everyone, because we all like a bit of practicality, right? Mix in a luxury and quiet eco-friendly automobile, and you should have an extremely nice engine. So without further ado, we bring you the UK's most anticipated new electric SUVs. Now, where is this charger?
Battery size – 65kWh
Estimated battery life – 257 WLTP combined
Recently launched, the new X1 is now electrified. Another compact electric SUV, you ask? Yes. But you forgot the 'premium' bit. Only too aware of the vast competition, BMW has done everything possible to make the IX1 as individual as possible. And stand out. One of the finest interiors we've seen in almost any new electric car. It exudes class with stunning inlays, beautifully trimmed leather upholstery, a premium switch and soft-touch leather. Everywhere you look is upscale. The exterior is similar, with all the sharp angles and butch stance, but with a very clever floating-effect tailgate at the rear and distinctive angular rear LED taillights. The battery will be a 65kWh unit, allowing a range of up to 247 miles on the WLTP combined cycle. All vehicles will have two motors, with a total output of 313ps, meaning a quick dash to sixty of just 5.7 seconds.
Battery size – 100 kWh (estimated)
Range – 300 miles (estimated)
The successor to the internal combustion Volvo XC90 has big boots to fill. A favorite for families who need a good seven-seater that can handle any terrain and offers style and value over its rivals. Rumors have included an autonomous driving system developed with microchip processor company Nvidia. Going a step further, the technology developed with Luminor for their radar and lidar sensors will offer more advanced autonomous driving features. From what FVL understands, it will be more of a cross-country style wagon style than a full-fledged SUV. This provides maximum functionality and range while adhering to Volvo's minimalist design philosophy. The battery is expected to be around 100kWh, providing a usable range of up to 300 miles. Safe to say that FVL is eagerly awaiting the arrival of Volvo's big EV in the UK.
Battery Size – We don't know, but rumors say it could be as high as 200kWh.
Range – Tesla estimates that up to 500 miles could be achievable.
Much has been said about Tesla's long-awaited electric pickup. At 5.87 meters long it's a bit of a beast, especially for our UK roads. The styling is extravagant, even otherworldly, which marks a departure from Tesla's other offerings. It promises plenty of innovative features, including 30x cold-rolled steel body panels to ensure passenger safety and body sturdiness. Great safety glass and a truck bed ramp to get things in and out. Of course, the flat bed is not just any ordinary flat bed; for the Cybertruck, this is called the safe! Because of how it will protect your kit on the go. It will offer different levels of performance, with the option of one, two or three high-efficiency electric motors. The highest performing model will deliver a 0-60mph time of under three seconds.
Battery Size – There could be options, but we're hearing that at launch it's likely to be a 73kWh unit.
Range – Approximately 300 miles expected.
We were thrilled when we heard about the Ioniq 7. It's mainly because we love the Ioniq 5, like everyone we talk to. We felt it was one of the first electric models (Tesla and Jaguar I-Pace aside) that really pursued the idea of ​​an individual EV. Not just something that wasn't just turned into an EV from an internal combustion car. This meant that the Iconic Ionic (sorry, not sorry) 5 had a three-meter wheelbase, a completely flat interior floor, ample space and a truly unique exterior. These are exactly what you'd expect from a modern electric vehicle, and that's before we look at self-driving features and super-fast charging. We think the Ioniq 7 will bring all of that to the table, but with a grander scale. More practical, but with the futuristic styling and innovative thinking that makes the 5 so good. He could be the one to watch very soon.
Battery – As with the Hyundai, there will likely be options. There are rumors that the EV 6's standard 77.4kWh package is available from launch. But a larger 100 kWh pack for this larger vehicle is also being considered.
Range – Expect up to 300 miles.
Spotted recently at the Nurburgring during the final runs of a 44-month development, the all-electric new Kia EV 9 is almost ready to take cover! Based on the same E-GMP platform as the Kia EV 6, it will share some of the best elements of that car, such as the 800V super-fast charging architecture and vehicle charging capabilities. But will do so in a much larger seven-seater set. Rumor has it that when parked, the front seats will be able to swivel and face rearward; these are the kinds of things the Koreans have considered when designing their electric vehicles. Kind of like Hyundai's sliding armrest block in the Ionic 5. We think it's very refreshing. And like its Hyundai stablemate (the Ionic 7), it will usher in a new era of larger, more usable seven-seater EVs not so common until now.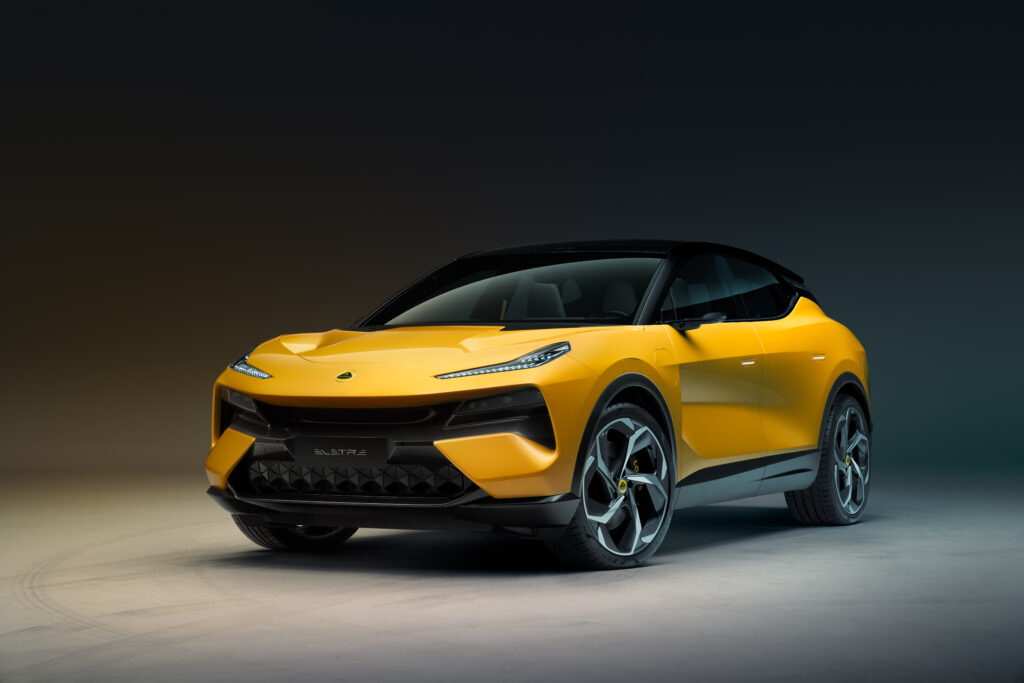 Battery size – 100kWh
Range – Up to 370 miles
Lotus is going electric and being the brand's first electric vehicle, the Lotus Eletre is also his first SUV. It's expected to come in three forms, with even entry-level versions said to deliver at least 592bhp and four-wheel drive. No wonder they call it the world's first Hyper SUV. A 100kWh battery will be standard, allowing the Eletre to travel up to 370 miles on a charge. And if you need to stop, charging up to 80 per cent could take as little as 18 minutes if you find a charging station capable of supplying the Eletre with its maximum output of 270 kW.
The cars below we talked about in our EV hands-on article, but since they haven't officially launched yet, here's a quick recap.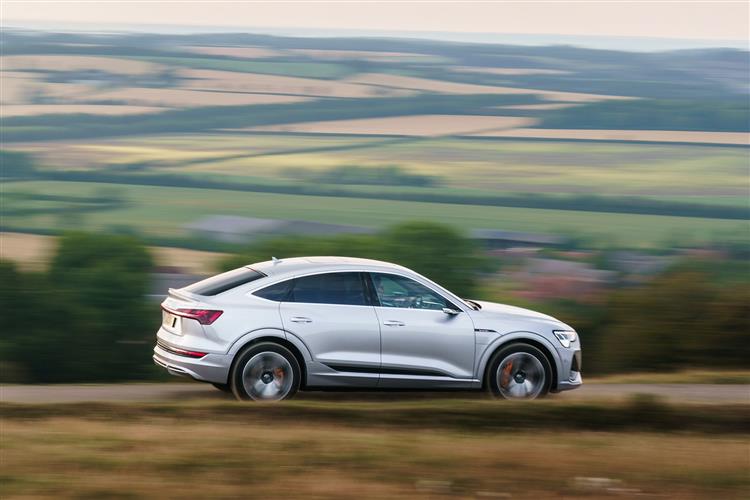 Estimated battery size – 86.5 kWh
Estimated range – Approximately 250 miles +
Notable for its absence from our recent EV hands-on blog post, as the E-Tron gets a facelift! One of the best dual-motor SUVs, with a 660-litre boot and 1800kg towing capacity, should easily land it on our most practical electric vehicle list. However, the 50 models had a smaller battery and were only suitable for those on short trips and with easy access to a charger. Using its latest understanding, Audi aims to solve this problem. Now renamed Audi Q8 E-Tron. Apparently there must be a Q6, which would be between the Q4 and the Q8, something like the size of the current Q5. If the outgoing E-Tron is anything to go by, we can't wait to see all of Audi's legendary SUVs go electrified.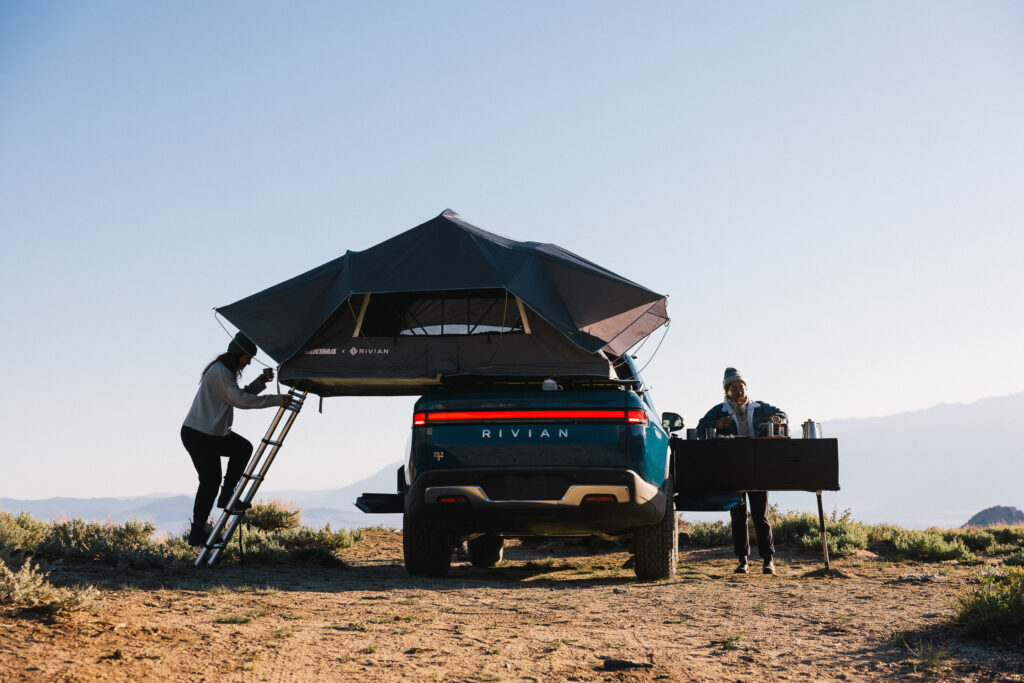 Battery Size – Not confirmed for UK, but said to offer three packs, between 135kWh and 180kWh. To be offered as standard, long range and max.
Estimated battery life – As above, depending on battery chosen. Electric range predicted to range from 260+ miles to an impressive 400 miles.
Our last EV hands-on article was about the super-fast full-size pickup truck. With its rechargeable plug-in Bluetooth camp speaker, tunnel of gears, four electric motors and torch (why not?). But we are really delighted with its arrival on British shores. To be fair, that might be a little big for our UK ways, but with all the amazing features Rivian has to offer, we're excited to see what other vehicles Rivian has in store. And, for us, at least, maybe a few smaller models wouldn't hurt!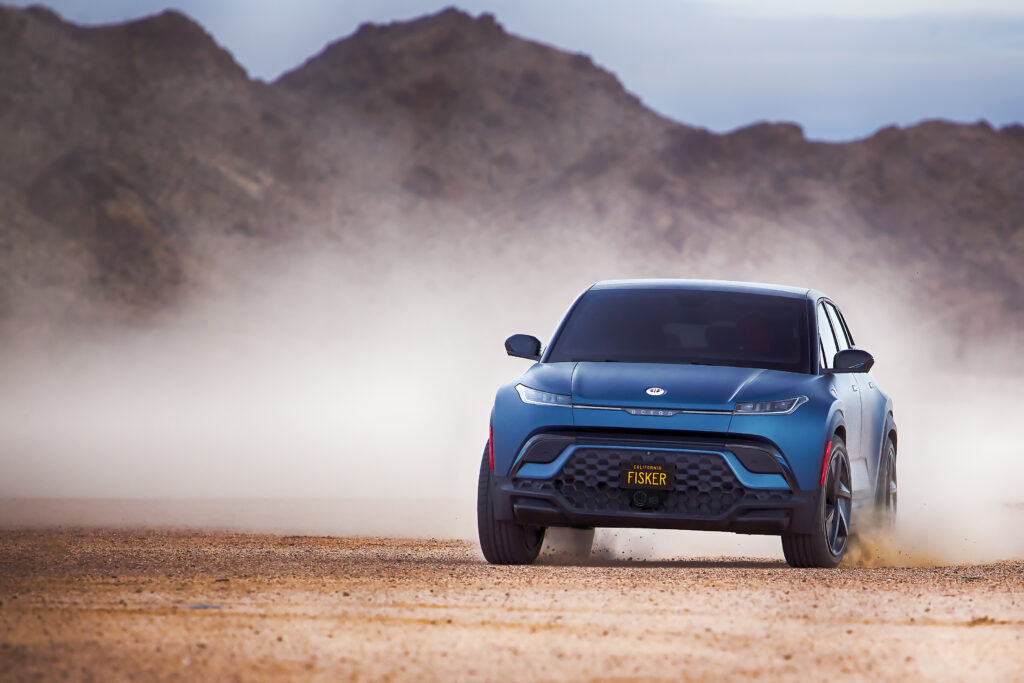 Battery size – 100kW
Estimated range – 315 miles
Scheduled to go on sale in Europe by the end of the year, the wait is almost over for the fantastic Fisker. It's rumored to start from £34,990, meaning it should also be relatively affordable. It will offer truly innovative features, real durability and proper functionality. Fisker also has big plans for future models, including an affordable urban electric vehicle and an all-electric supercar. We can't wait.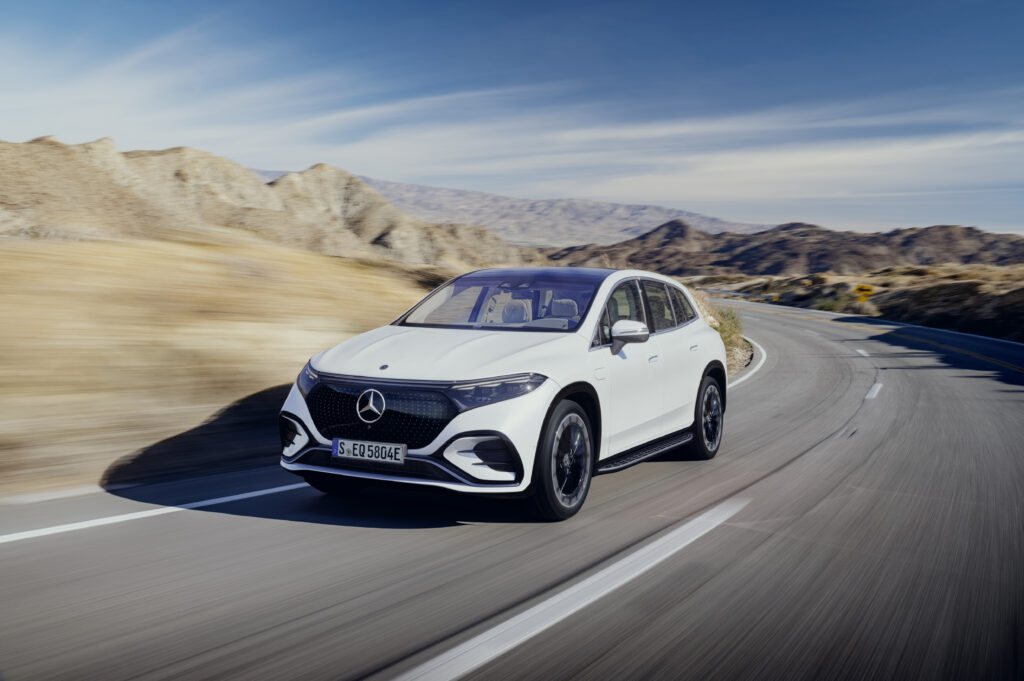 Battery Size – 108.4kWh
Estimated range – Depends on the model you choose, from 450, 450+ and 580. Early estimates show that any model in the range should be capable of around 300 miles.
In a word, luxury. A lot. Not only do you get all the benefits of a world famous S-Class, but it's now in SUV form, can come with seven seats and is whisper, whisper, quiet. If this does not prove the popularity of electric SUVs, we do not know what does! You had me at hello.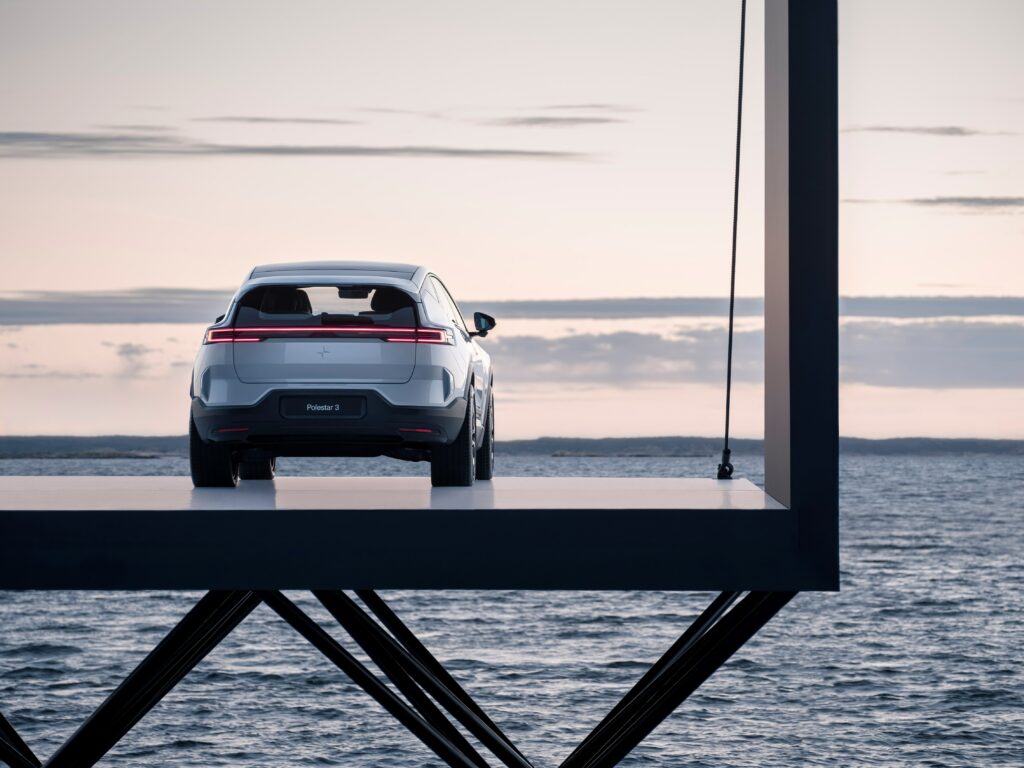 Battery size – 111 kWh (107 kWh usable)
Range – Long range model of around 370 miles, performance pack will offer less.
We've talked a lot about Polestar 2 and Polestar's environmental mission. Leading the way in sustainability and delivering industry-leading products in a highly competitive space. This new iteration, the Polestar 3 should further add to their wonderful offering; with more space and power, it should be one to watch.
There you have it, our take on the most exciting and practical electric vehicles coming soon. To see all our electric vehicle rental offers, click here. And to see all our electric SUV and station wagon rental offers, click on this link.